The 2nd Sub-seasonal to Seasonal Climate Predictions for Energy (S2S4E) General Assembly took place on last 21-22 November 2018. Representatives from the 12 entities that constitute the consortium for this Horizon 2020 project meet at CAPGEMINI offices, in the emblematic city of Toulouse (France). The main objective of this reunion was to talk about the progress of the project during the first year of work, and discuss about future issues that might have an impact on its development.
Taking advantage of this general meeting, the project leader, the Barcelona Supercomputing Center (BSC), also presented the first prototype of the S2S4E Decision Support Tool (DST), which will be finished in the following months. This DST is planned to be deployed in the next European Sustainable week conference in June 2019. Finally, the Innovation Management Board (IMB) of the project, which Nnergix is part of, started their discussion about the future strategies for the dissemination and exploitation of the innovative DST.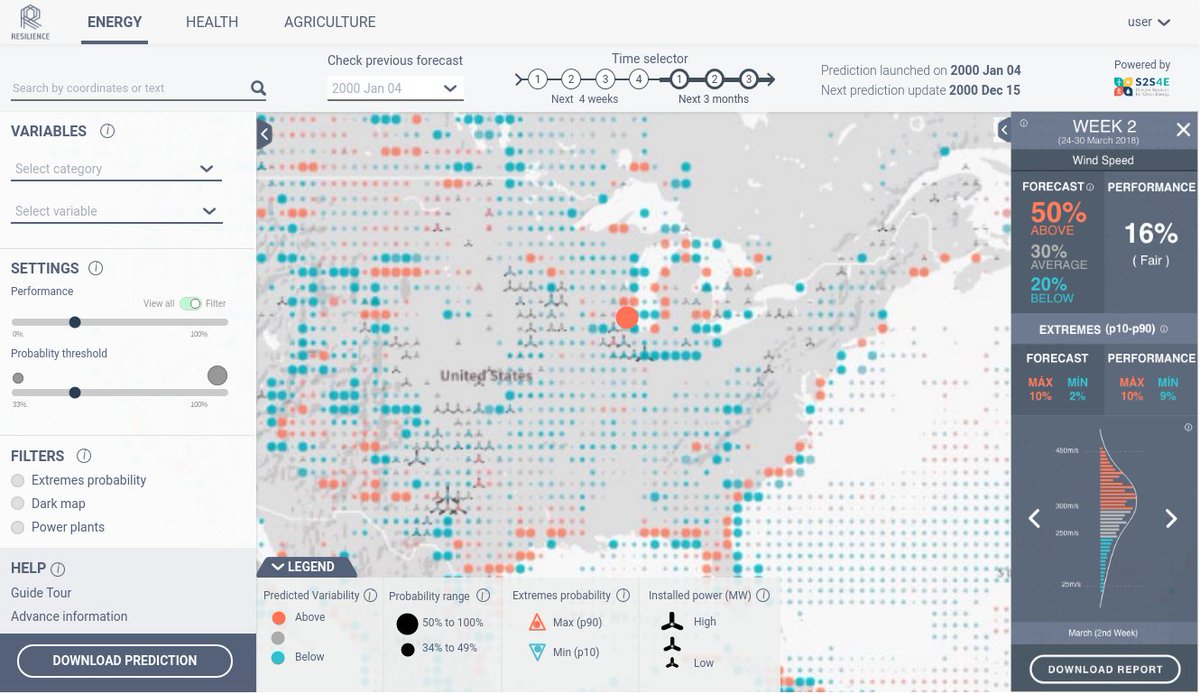 S2S4E is a three-year project funded by the European Commission H2020 Program for Research and Innovation. The project is led by the BSC, and brings together entities from energy industry and scientific sectors. The main objective of the S2S4E is to make the European energy sector more resilient to climate change and extreme events, by developing a DST based on Sub-seasonal to Seasonal climate predictions, tailored to users' needs – mainly energy companies – following a user-centered approach.
For more information and news of the project follow us in this link https://s2s4e.eu/